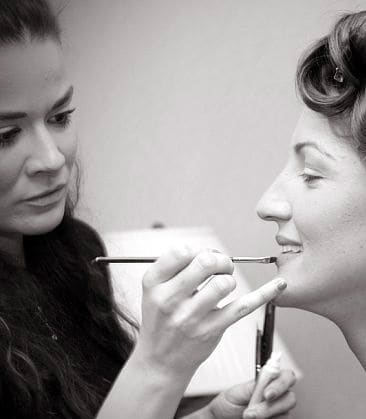 As a child, Renata would always spend her free time drawing and creating artistic images. "I always knew I had a natural talent when it came to art and design."
As she became older, she was able to merge her love of art with a passion for business. Renata pursued her passion for cosmetics by being a lead for major cosmetics companies like MAC and Armani for Saks Fifth Avenue, while also obtaining her business degree at Wayne State University. Renata now runs her own business, Renata Makeup Inc.
Renata is able to execute what looks great in person and on camera. With over 14 years of experience in the cosmetic industry, she's well versed in the needs of production and advertising clients.
"It's more than just being a great artist." Yes, that's very important. "It's also about doing what's best for the project and making sure you make the client happy."
Some of Renata's clients include celebrities such as Eminem, Kid Rock, Stevie Wonder, Rickie Fowler and Dolph Lungren…to name a few.